LAB Equipment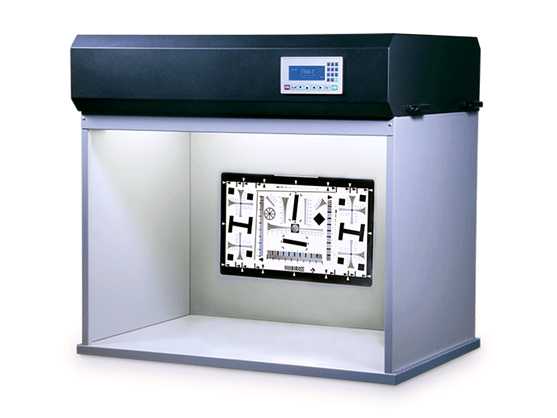 Features: 1. Unique International Design Appearance, combination of the characteristics of Verivide and X-rite light box. 2. 7 light source, 4 sets of LED light (Life up to 25000 times), 3 sets of fluorescent light source. 3. Display the us
| | |
| --- | --- |
| Model | T90-7 |
| Type | Reflective |
| Light source | D65, A, D50, UV, U30, TL84, U35 |
| Size | 1008*716*898mm |
PRODUCT DETAILS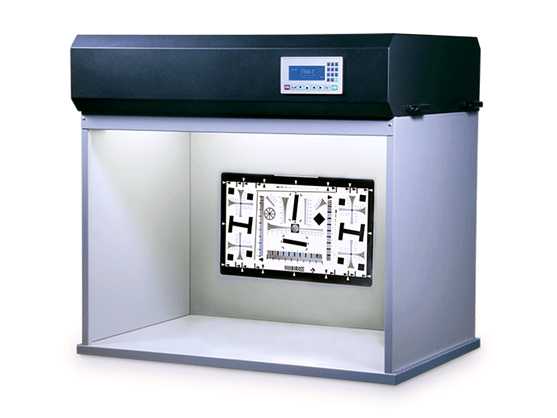 Features:
1. Unique International Design Appearance, combination of the characteristics of Verivide and X-rite light box.
2. 7 light source, 4 sets of LED light (Life up to 25000 times), 3 sets of fluorescent light source.
3. Display the use time and numbers of every light source.
4. Adjustable illumination light.
5. Automatic switch among light sources, with metamerism function.
6. No warm-up time or flickering which insures quick and reliable color judgment.
7. Economic power consumption and low heat generation for high light efficiency.
8. Name of light source can be changed, easy to add light.
9. Metal box, durable in use.
| | |
| --- | --- |
| Item | Specification |
| Light source | D65, A, D50, UV, U30, TL84, U35 |
| Weight | 60kg |
| Size (W*D*H) | 1008*716*898mm |
Model
Quantity
Specs Parameter
CRI
Lifespan
LED light 1 3nh TruD65
2 pcs
15W, 6500±200K
Ra95
20000-50000 hours & 25000 on-off times
LED light 2 3nh TruA
2 pcs
15W, 2850±200K
Ra96
LED light 3 3nh TruD50
2 pcs
15W, 5000±200K
Ra95
LED light 4 3nh TruUV
2 pcs
15W, Wavelength 360-390nm
/
Philips F30T12/30U/RS
2 pcs
30W, 3500±200K
Ra80
2000-3000 hours & 10000  on-off times
Philips TL-D30S/840
2 pcs
30W, 4000±200K
Ra85
GE F25T8 SPX35 ECO
2 pcs
25W, 3500±200K
Ra85
RECOMMENDED PRODUCT